100 pcs Ultimate Sticker Bomb
___________
Waterproof • Quality Vinyl • Fade-Proof
Perfect for your laptops, skateboards, guitars, bikes, cars, etc. HAVE FUN WITH IT!
The best gift idea for family & friends.
Every sticker lover should have this, or get it for a friend who loves stickers :)
For this pack, stickers are sent RANDOMLY. Your order may or may not contain the exact combination of stickers shown in the pictures above. (Some stickers may or may not be child-friendly)
We've got more than 150+ sticker packs! Superhero stickers, Star Wars, Neon, Black & White, Anime packs, Movie & TV shows, Assorted stickers, Funny stickers and much more! For our complete collection, click HERE.
Sticker pack not sold in stores
They're $10 right now - get yours before prices increase!
Feel free to get more than 1 pack.
plus, you s
ave on shipping
😉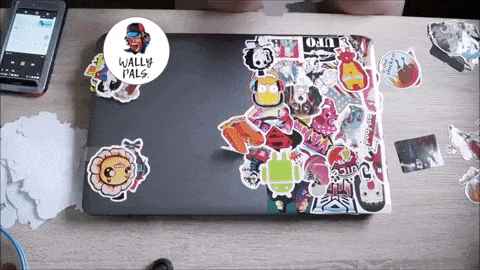 Our stickers are in high demand:
Expect about 2 weeks for delivery
But trust us, it's worth the wait. 😉
&nbsp &nbsp &nbsp &nbsp