50 Pcs Sugar Skulls Stickers
___________
Waterproof • Quality Vinyl • Fade-Proof
Perfect for your laptops, skateboards, guitars, bikes, cars, etc. HAVE FUN WITH IT!
The best gift idea for family

 & friends.

The tradition of sugar skulls is for families to decorate their loved ones' ofrendas with both large and small handmade sugar skulls.  Sugar skulls represented a departed soul, had the name written on the forehead and was placed on the home ofrenda or gravestone to honor the return of a particular spirit. They are used in the Mexican celebration of the Day of the Dead (aka Día de Los Muertos)
We've got more than 150+ sticker packs! Superhero stickers, Star Wars, Neon, Black & White, Anime packs, Movie & TV shows, Assorted stickers, and much more! For our complete collection, click HERE.
Sticker pack not sold in stores
They're $7 right now - get yours before prices increase!
Feel free to get more than 1 pack.
plus, you s
ave on shipping
😉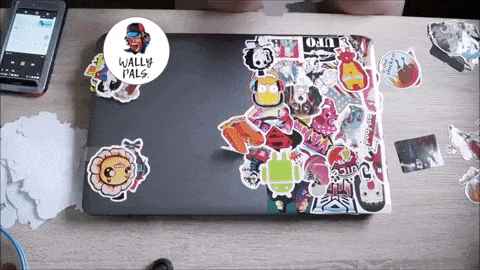 Our stickers are in high demand:
Expect about 2 weeks for delivery
But trust us, it's worth the wait. 😉
Skeleton, Skeletons, Skulls, skull, bone, bones, zombie, zombies, goth, gothic, emo, scary, horror, horrors, Halloween